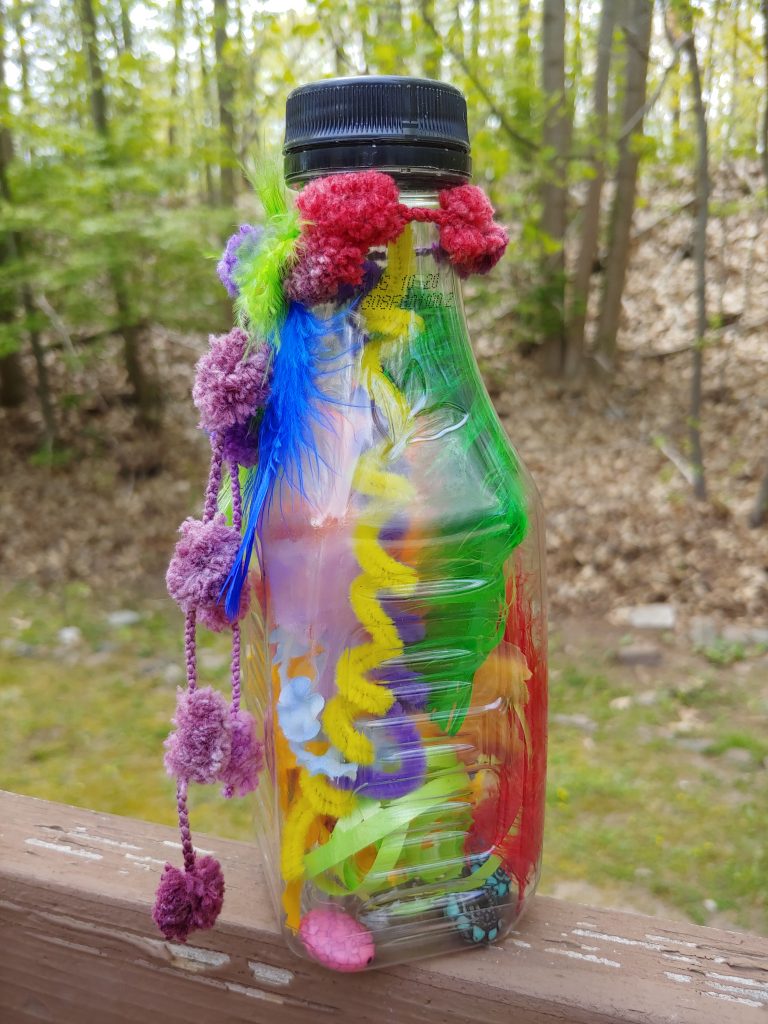 Hi everyone,
I'm adding a project to our website each week that is made using common household recyclable materials, in addition to some craft supplies.
–Ms. Beth

This week's project is a colorful and fun shaker bottle. 

Materials:
Sturdy, clean plastic bottle such as a Pure Leaf tea bottle, or a Gatorade bottle.
Gather together some fun and colorful items to put inside. Here are some ideas: beads, pom poms, feathers, buttons, small silk flowers, small plastic animals, glitter, ribbon, bells, whatever you have on hand that is colorful and fun!!

Instructions:
Place items inside the bottle, tighten lid, and use duct tape to seal the lid on tight, especially if you have young children.

You can add yarn, ribbon, feathers, bells to the outside if you wish. Your children will have fun shaking the bottles and looking for the objects inside ?